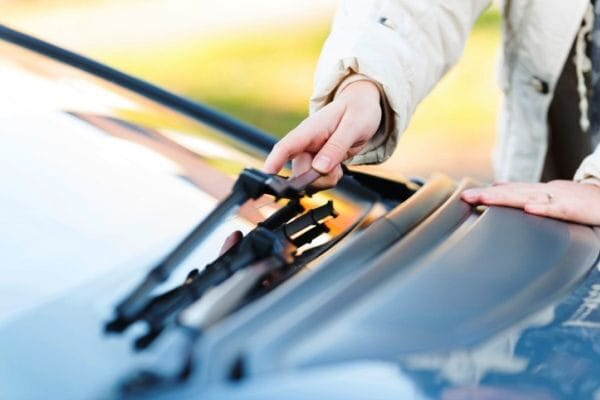 With more time spent at home, we find ourselves completing simple and quick projects around the house. Whether you've repainted a few rooms or reorganized the kitchen shelves twice, it's time to take your DIY skills outdoors. A quick, inexpensive fix that will leave you feeling accomplished is replacing your windshield wiper blades. Follow this simple step-by-step guide below:

Before purchasing new wiper blades, measure the length of the blade size or check the owner's manual.

Once you've purchased the correct size, gently lift the blade and depress the tab where the blade and arm meet.

Start sliding the blade off the arm, making sure you're doing one blade at a time.

Take the new wiper blade and attach tightly to the arm, locking the blade in place.

Slowly lower the arm back in place and repeat on the other side.

Finally, test the new wiper blades to make sure they're working properly before heading out on the road!

It's important to properly follow these steps to ensure wiper blade stability and to maximize windshield visibility during any weather condition. If you need assistance with windshield wiper blade replacements or any other vehicle service, visit the Huntsville Toyota Service Department at 849 I-45 South Huntsville, TX 77340. We proudly serve the Woodlands, Conroe, and Huntsville areas. Call us at (936) 349-0909 or schedule an appointment with us online today!
Source: https://www.allstate.com/blog/inspect-replace-windshield-wiper-blades/